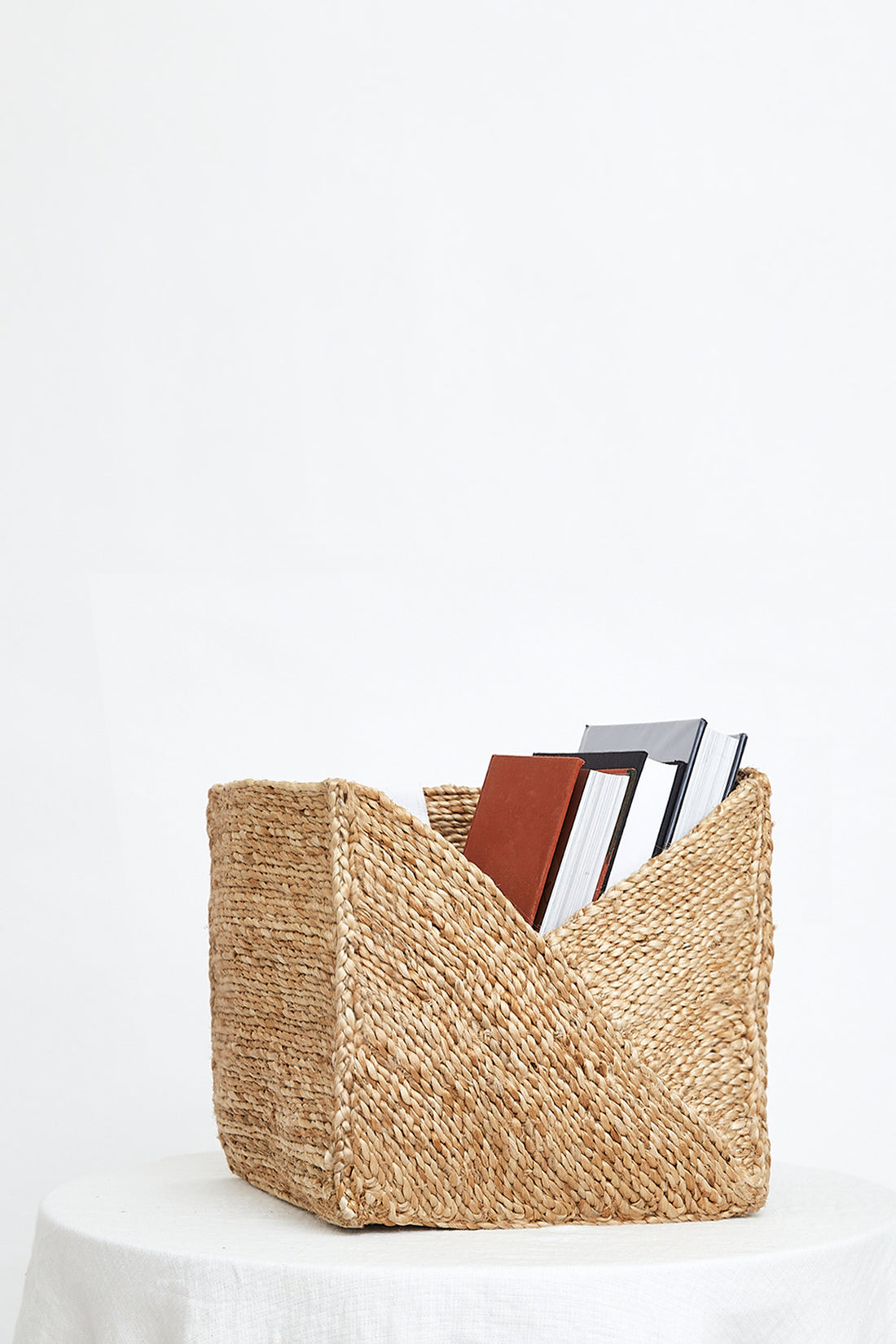 J'Jute Vee Cube Basket 30
Material: Natural Jute- a soft durable plant fibre 

Colour: Natural -100% Natural Undyed Jute
Dimensions: 30cm x 30cm x 30cm

Purpose: structured storage for the office or pantry. V front makes it easy to see pieces inside as well as pull the basket forward. Wonderful for sorting books or magazines.

About J'Jute
J'Jute is an Australian luxury home & storage brand based in Sydney, Australia. 
**Due to the handcrafted and natural nature of J'Jute's handmade products, sizes, colour & weaving may vary slightly from piece to piece and will not be considered as a fault. Pre-orders are Final Sale.