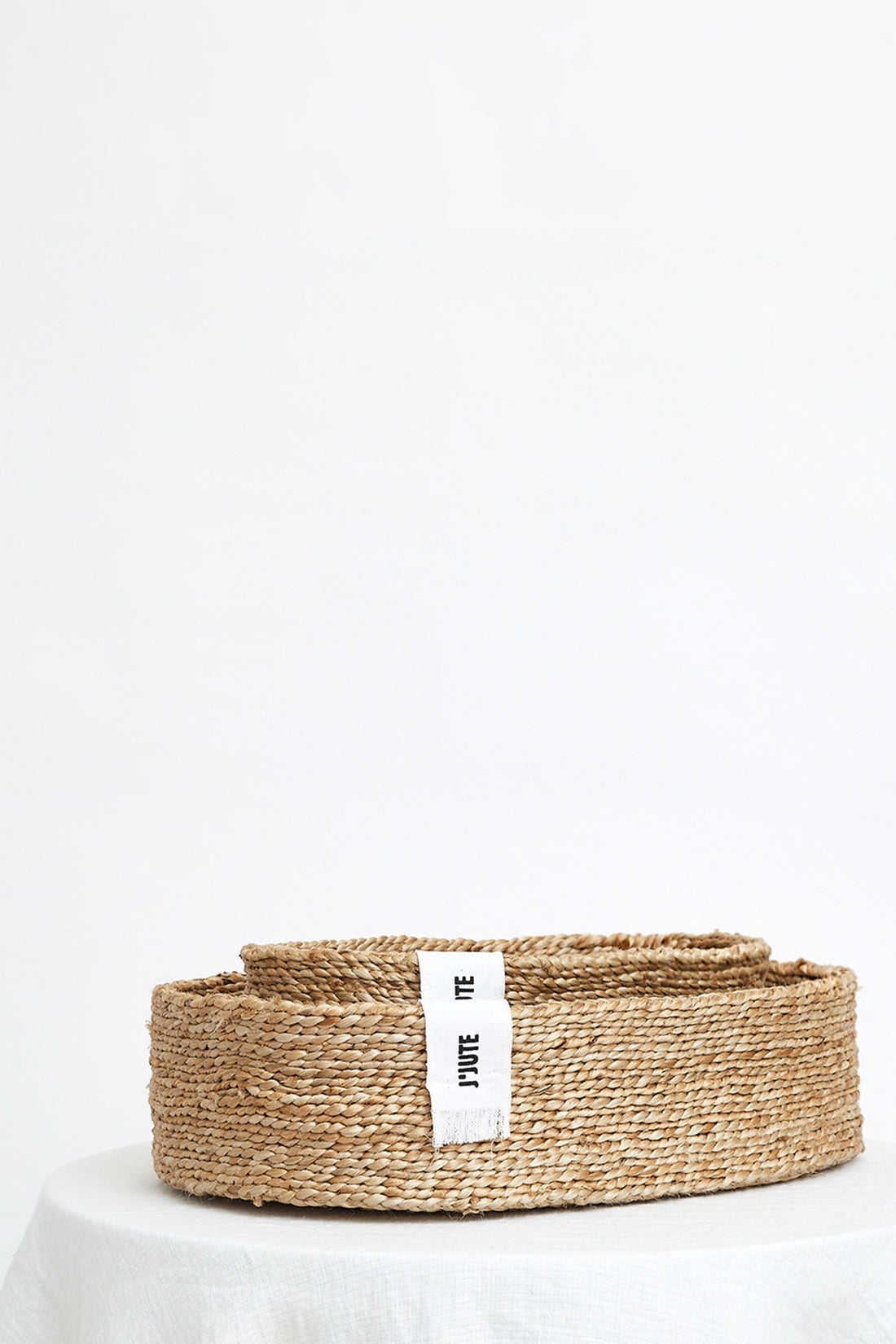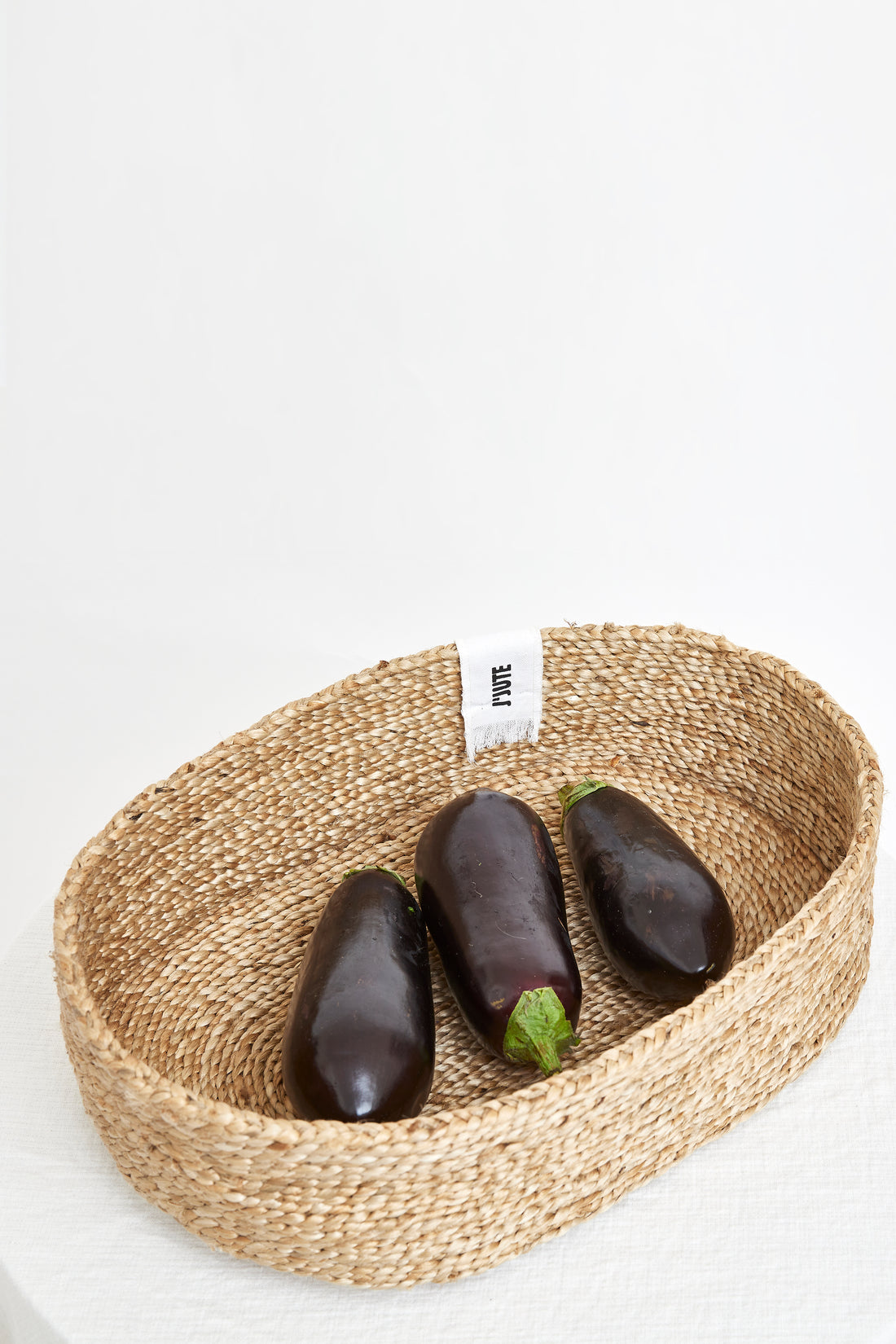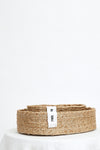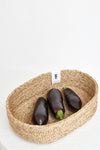 J'Jute Newport Vanity Tray Baskets
Colour: Natural
Material: 100% Natural undyed soft Jute fibre
Dimensions: Sold individually or as a Set 
Small: 50cm Lx 30cm W x 12cm H (20" x 12" x 5")
Medium: 40cm L x 20cm W x 10cm H (16" x 8" x 4")
Purpose: New J'Jute Oval display baskets work as stunning vanity or tabletop baskets. Beautifully display fruits, veggies or fragrances & cosmetics. Open storage vessel that you want to display and also have easy access to. Sold separately or as a set. 
About J'Jute
J'Jute is an Australian luxury home & storage brand based in Sydney, Australia. 
**Due to the handcrafted and natural nature of J'Jute's handmade products, sizes, colour & weaving may vary slightly from piece to piece and will not be considered as a fault. Not designed to carry heavy objects. All pre-orders are Final Sale. Delivery dates are approximate and are subject to change at any time due to covid or international shipping delays.