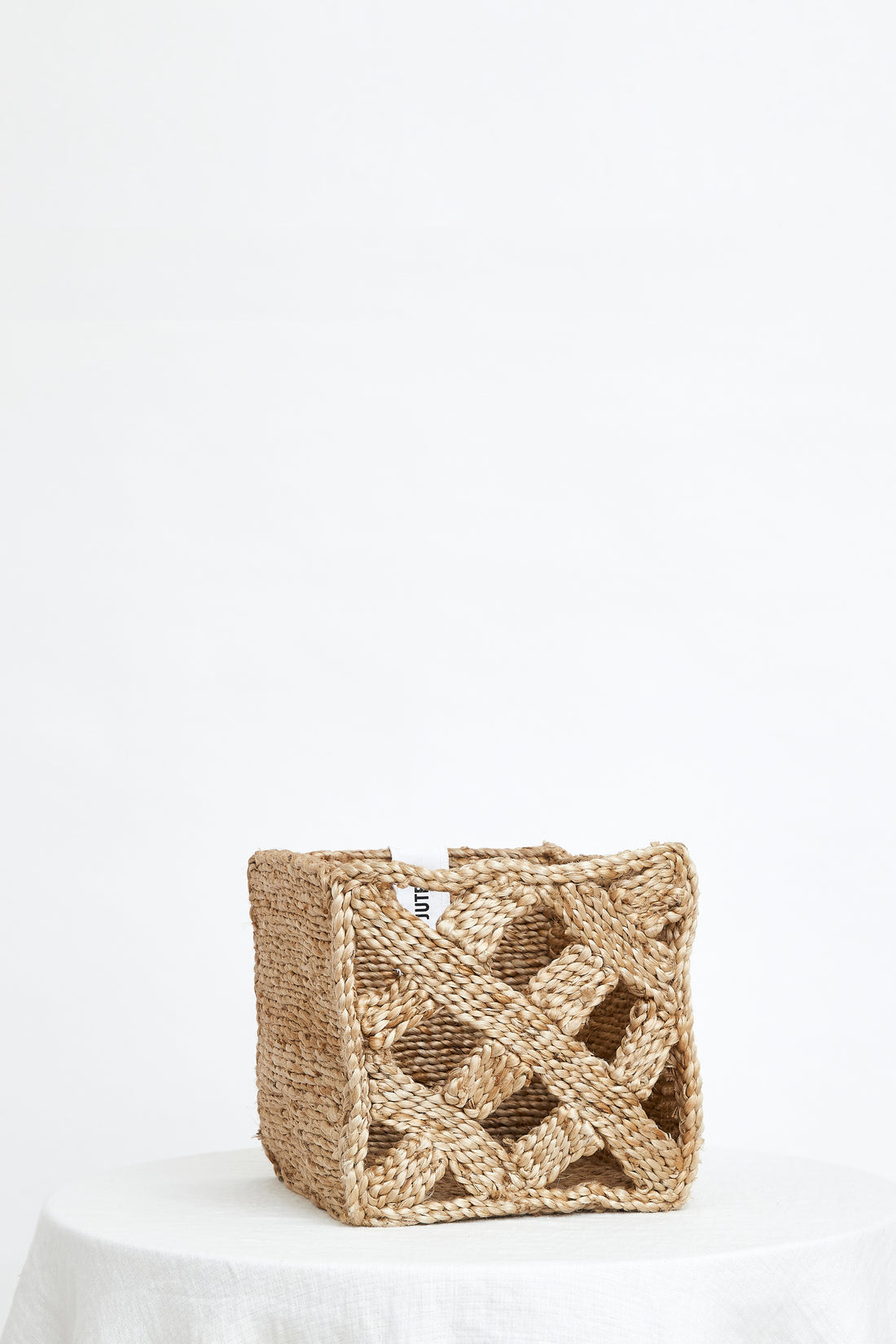 J'Jute Criss Cross Cube Basket 25
Material: Natural Jute- a soft durable plant fibre 

Colour: Natural -100% Natural Undyed Jute
Dimensions: 25cm x 25cm x 25cm

Purpose: Criss cross open storage designed for the office or pantry. The open front makes it easy to see inside as well as to. pull the basket forward. Wonderful for sorting pantry goods.A beautiful display basket for bookshelves and any area where you would like to add texture. Mix and match with the J'Jute Saddle Basket 25.

About J'Jute
J'Jute is an Australian luxury home & storage brand based in Sydney, Australia. 
**Due to the handcrafted and natural nature of J'Jute's handmade products, sizes, colour & weaving may vary slightly from piece to piece and will not be considered as a fault. Criss Cross front is delicate and to be handled with care. Pre-orders are Final Sale.