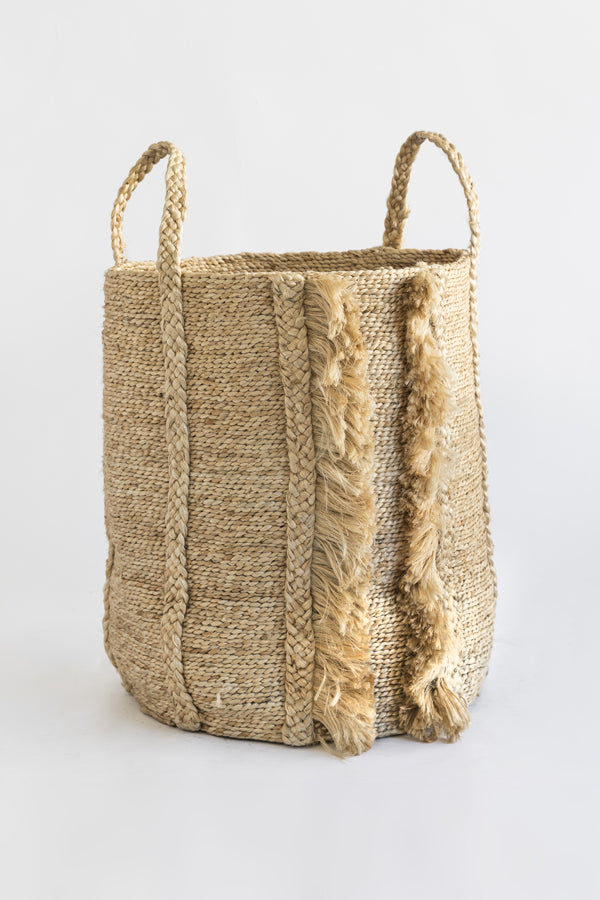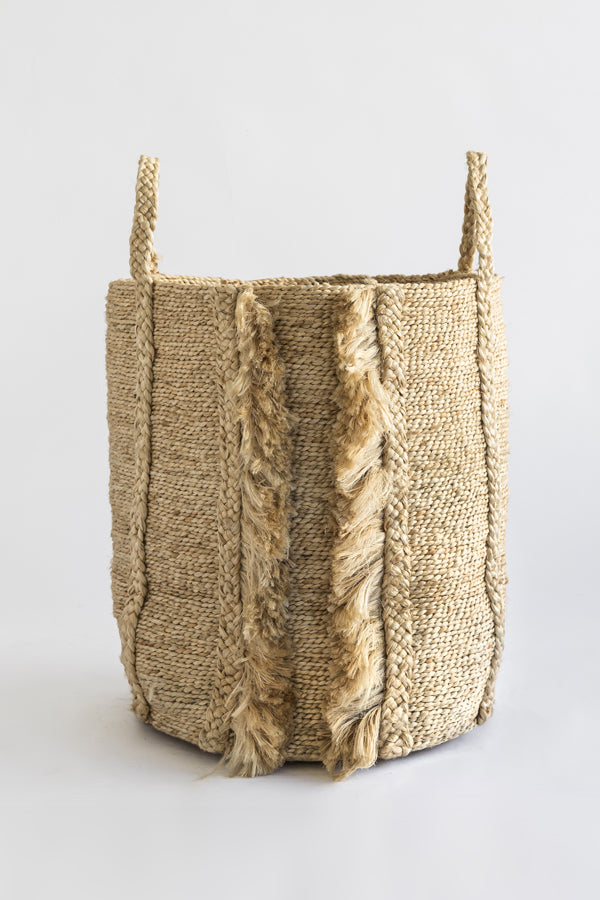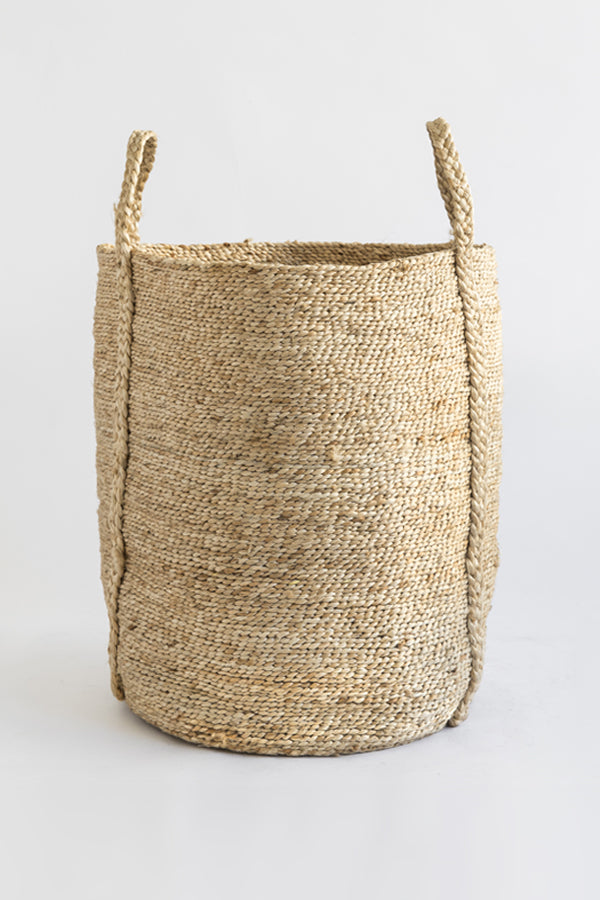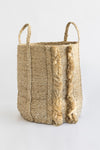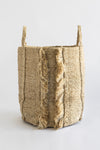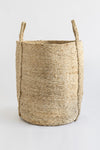 J'Jute Bazar Tall Jute Basket - Natural
J'Jute is a luxury all-natural, sustainable company based in Bondi Beach, Australia.

Baskets are Designed in Australia and handwoven by skilled artisans in India.
Ideal sizing for Fig Trees and Indoor house plants. A beautiful Laundry Basket. Add a J'Jute Basket Lid to hide away anything! 
Material: Natural Jute- a soft durable plant fibre 
Dimensions: 40D x 50H Centimeters, Round Bottom (15.5"D x 19.5"H)
Due to the handcrafted and natural nature of J'Jute's products, sizes may vary slightly.
So unique
these baskets are simply the best in all of Australia
Annie, thank you for the kind words on J'Jute